(Super Organic) Nagano Kamiakari
(Super Organic) Nagano Kamiakari

Kamiakari is improved for eating Brown rice with limited only 5 farmers allow to growth in Japan because of hard to maintain.
Biggest Embryo part Contain Vitamin. Mineral for <anti- oxidant/boost immunity> are 3-4 times than normal.
soft texture and natural sweet rice taste as new experience brown rice. (cook same way from another rice)
making our Tawaraya own farm with strict natural harvest (Organic, No pesticide & no fertilizer)
How to do natural harvest?
Hand pick weed/insect, Good care/plow farm for bringing out natural soil power.

<Safety/Healthy/Tasty> all complete ultimate Best Brown rice from Japan Nature.

Natural Rice Agriculture professional,Dr. Hosoya recommend.
It's for all maintain daily health care, Brown rice lover & beginner of eating.

2kg: $45
5kg: $105
10kg: $198
About farmer
Ina City, Nagano/ Wakka Agri

TAWARAYA Original rice farm!!

Its totally Natural making with hand made rice in small farm.

No Pesticide, No Fertilizer, No artificial additive use.

The produced Healthy brown rice is best in the world we trust.
Staff Review
Natural Rice agri professional, Dr. Hosoya recommend.
Very best specialized brown rice.
It's for all maintain daily health care, Brown rice lover & beginner of eating.
How to choose rice
For a table
It features the deliciousness of rice grains that are cooked plumply.

We provide "safe and stable deliciousness" for everyday meals.
Hokkaido Yumepirika
You can choose the polishing rate and weight of your rice. Please choose the polishing rate of your rice from the dropdown menu below.
・White rice
・70% polished away
・50% polished away
・Brown ricePlease choose the weight of your rice from the dropdown menu below.
・2kg: $27
・5kg: $64
・10kg: $119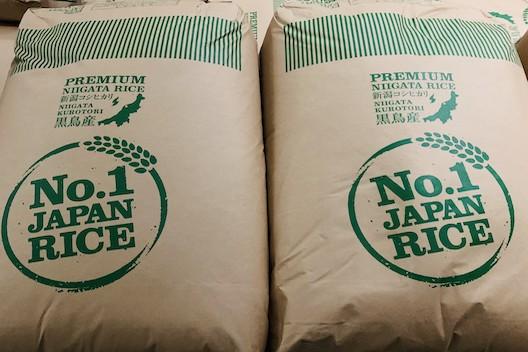 Niigata Koshihikari
You can choose the polishing rate and weight of your rice. Please choose the polishing rate of your rice from the dropdown menu below.
・White rice
・70% polished away
・50% polished away
・Brown ricePlease choose the weight of your rice from the dropdown menu below.
・2kg: $18
・5kg: $44
・10kg: $85