Organic Hyogo Kouno-Tori Rice
Organic Hyogo Kouno-Tori Rice

The rice comes the place with No pesticide, no chemical fertilizer with Natural Organic agriculture method. what is more, the place adopted (Grobal-GAP), for national strict agricultural rule, it means the most safety rice for human, animal and environment. (It is only the place in Japan and first time to export)
Taste★★★★★ Aroma★★★★★ Sticky★★★★★


2kg:S$38
5kg:S$88


10kg:S$172
About Farmer
兵庫県の但馬地区・豊岡市

The Kounotori Bird coming back!

The area rice farm totally no chemical pesticide and fertilizer, Natural agriculture area. Then the Kounotori coming back when start the farm method, its token of nature coming back.

The area is World only <Natural organic rice production follow to Global-GAP> The world special rice to your home directly

What is Global-GAP : https://www.globalgap.org/uk_en/
Staff Review
We carefully select those grown in rice fields that comply with the world's strictest agricultural standards, Global-GAP. (This is the only place in Japan to grow pesticide-free rice that currently has Global Gap. First export abroad)

It is a rice with a natural taste and sweetness that you can feel because it is pesticide-free. Please try it once.

* Comment from Professor Shigeru Yasuda, Professor Emeritus, Kobe University

"Because it is a pesticide-free and scientific-free fertilizer cultivation, it is rice that is environmentally friendly and healthy for humans."
Other Products
How to choose rice
For a table
It features the deliciousness of rice grains that are cooked plumply.

We provide "safe and stable deliciousness" for everyday meals.
Hokkaido Yumepirika
You can choose the polishing rate and weight of your rice. Please choose the polishing rate of your rice from the dropdown menu below.
・White rice
・70% polished away
・50% polished away
・Brown ricePlease choose the weight of your rice from the dropdown menu below.
・2kg: $27
・5kg: $64
・10kg: $119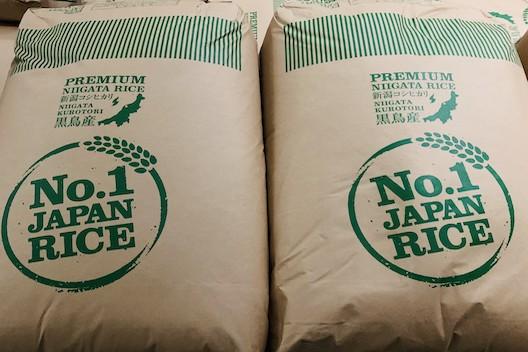 Niigata Koshihikari
You can choose the polishing rate and weight of your rice. Please choose the polishing rate of your rice from the dropdown menu below.
・White rice
・70% polished away
・50% polished away
・Brown ricePlease choose the weight of your rice from the dropdown menu below.
・2kg: $18
・5kg: $44
・10kg: $85