Niigata Koshihikari
Niigata Koshihikari

Best seller Japanese rice, Koshihikari from Niigata.
This rice from Kurotori,Part of Niigata has one of the best nutritious soil in Japan. It makes also famous vegetable such as Beans(Edamame),Tomato and Rice You will be surprised the rice with good price. Sure for great satisfaction.
Taste★★★★ Aroma★★★ Sticky★★★★


| | | | |
| --- | --- | --- | --- |
| 2kg | S$18 | | |
| 5kg | S$44 | | |
| 10kg | S$85 | | |
About Farmer
Kurotori, Niigata/ Mr Honma

The most famous brand in Japan, Niigata Koshihikari.

Always One of the best rice production.
Staff Review
| | |
| --- | --- |
| Japan Hi-Standard rice!shiniy and silky smooth taste. | |
How to choose rice
For a table
It features the deliciousness of rice grains that are cooked plumply.

We provide "safe and stable deliciousness" for everyday meals.
Hokkaido Yumepirika
You can choose the polishing rate and weight of your rice. Please choose the polishing rate of your rice from the dropdown menu below.
・White rice
・70% polished away
・50% polished away
・Brown ricePlease choose the weight of your rice from the dropdown menu below.
・2kg: $27
・5kg: $64
・10kg: $119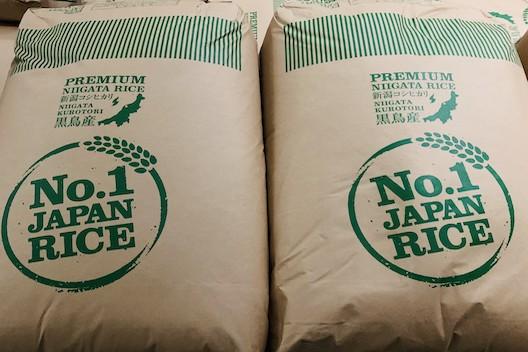 Niigata Koshihikari
You can choose the polishing rate and weight of your rice. Please choose the polishing rate of your rice from the dropdown menu below.
・White rice
・70% polished away
・50% polished away
・Brown ricePlease choose the weight of your rice from the dropdown menu below.
・2kg: $18
・5kg: $44
・10kg: $85