Hokkaido Yumepirika
Hokkaido Yumepirika

Quite famous in Japan and best grade rice from Hokkaido.Looks like white shiny snow. This Yumepirka from Niseko is all growing with natural water comes from Yoteizan(羊蹄山) which is called Fuji Mountain at Hokkaido. Please Eat as is, you feel natural full flavour of rice as New Experience to your taste. You can get it only @ TAWARAYA in SG!! Produced by Mr Naruse/Ota Niseko,Hokkaido ※Pre-Organic Rice
Taste★★★★★ Aroma★★★★ Sticky★★★★★


| | | | |
| --- | --- | --- | --- |
| 2kg | S$27 | | |
| 5kg | S$64 | | |
| 10kg | S$119 | | |
About Farmer
Niseko Hokkaido/ Mr Naruse

Niseko is world famous place as snowing/skiing.

There are plenty natural spring water for making quality Rice.

The rice product by notable farmer, Mr Naruse.
Staff Review
Super rich taste with soft texture!
satisfaction guaranteed with white rice
How to choose rice
For a table
It features the deliciousness of rice grains that are cooked plumply.

We provide "safe and stable deliciousness" for everyday meals.
Hokkaido Yumepirika
You can choose the polishing rate and weight of your rice. Please choose the polishing rate of your rice from the dropdown menu below.
・White rice
・70% polished away
・50% polished away
・Brown ricePlease choose the weight of your rice from the dropdown menu below.
・2kg: $27
・5kg: $64
・10kg: $119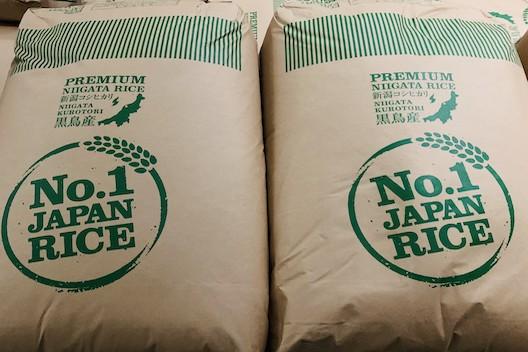 Niigata Koshihikari
You can choose the polishing rate and weight of your rice. Please choose the polishing rate of your rice from the dropdown menu below.
・White rice
・70% polished away
・50% polished away
・Brown ricePlease choose the weight of your rice from the dropdown menu below.
・2kg: $18
・5kg: $44
・10kg: $85